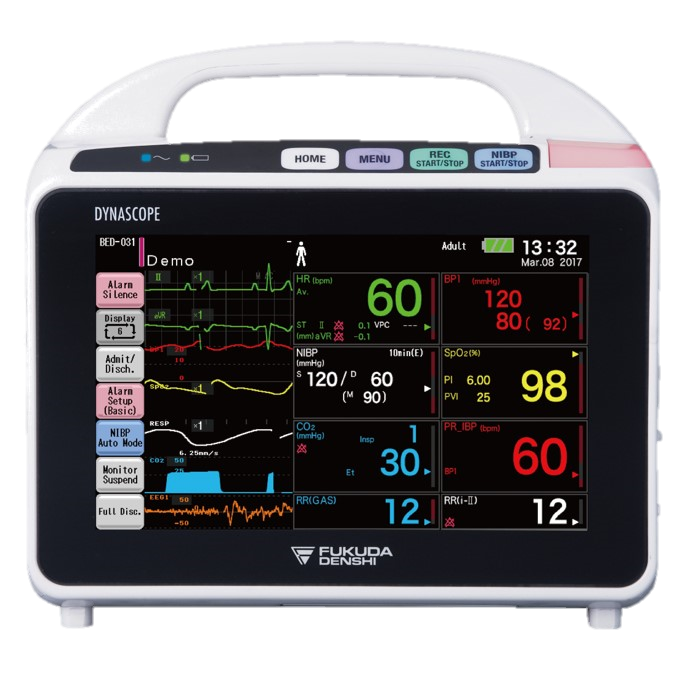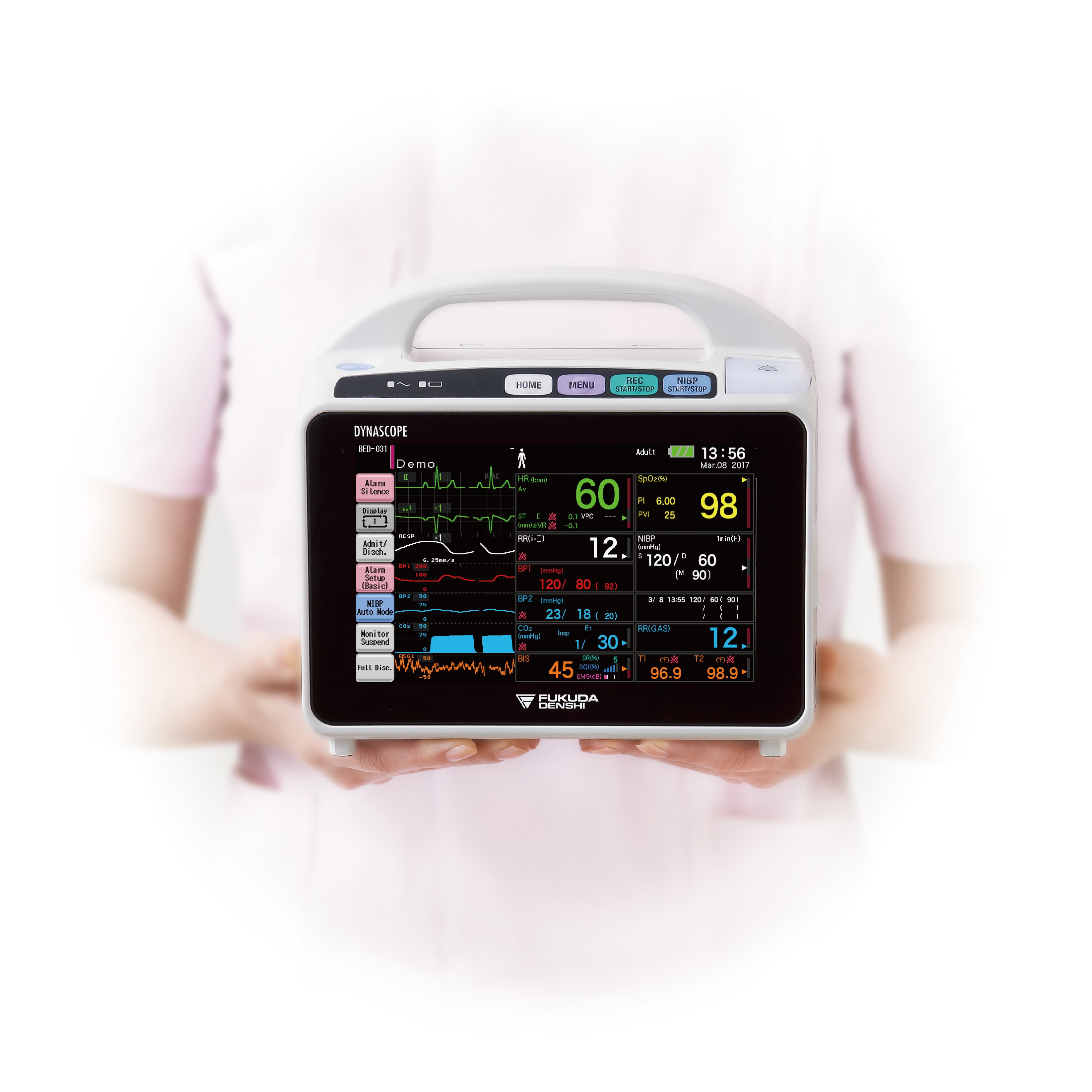 Bedside Monitor
DYNASCOPE DS-8007 System
A module that can be used as a super module, transport monitor or a bedside monitor. It is compact with a 7″ colour LCD and can be operated for 5 hours on battery.
FEATURES
Integrated module with a 7 inch wide colour display.
Easy menu function that allows you to register frequently used setting keys.
Various display configuration for flexible monitoring.
Capacitive touch screen and fixed keys for easy operation.
Maximum 5 hours battery operation is possible.
SPECS
Dimensions
200 (W) x 108 (D) x 185 (H) mm
Weight
Approx. 2.4 kg