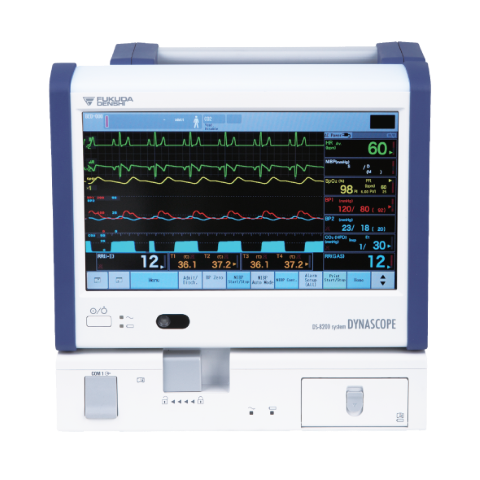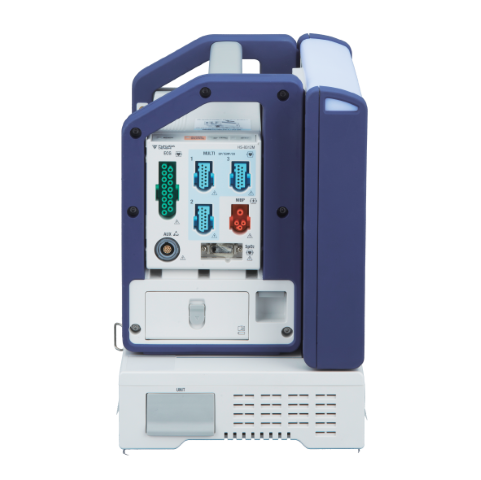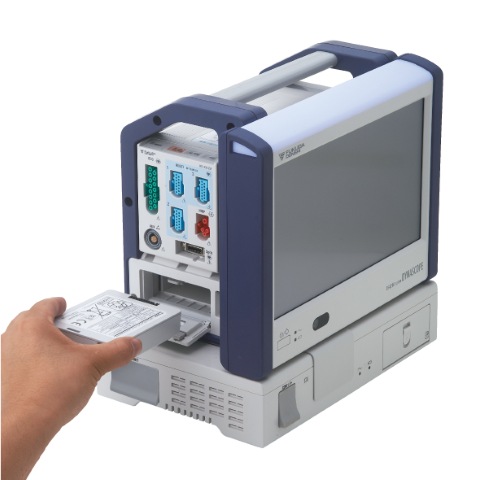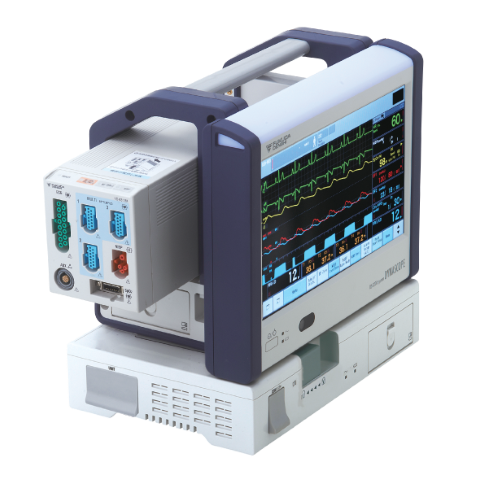 Bedside Monitor
DYNASCOPE DS-8200
A portable and powerful solution. Single module ( HS-8000 ) can be integrated in any DS-8500 or DS-8200 system.
FEATURES
Modular monitor with a 10 inch wide color display
Features a compact design to fit every critical area.
Operated with the same user interface as the high-end DS-8500 patient monitor.
Using the DS-8500 Super module to allow continuous monitoring during transport.
Various display configuration for flexible monitoring.
Operation via touchscreen
12 lead ECG analysis (optional).
Optional units to customize the monitor for all clinical applications include: HR-800, 3 channel recorder HCP-810, EtCO2 sidestream (Oridion) HDP-810, EtCO2 mainstream (Capnostat) HLX-801, and telemetry module (internal)
Up to 5 hours battery operation
SPECS
Dimensions
270 (W) × 201 (D) × 210 (H)mm
Including: LC-8210 display & HSB-80 unit.
Weight
Approx. 3.3Kg (without battery)
Including: LC-8210 display & HSB-80 unit.