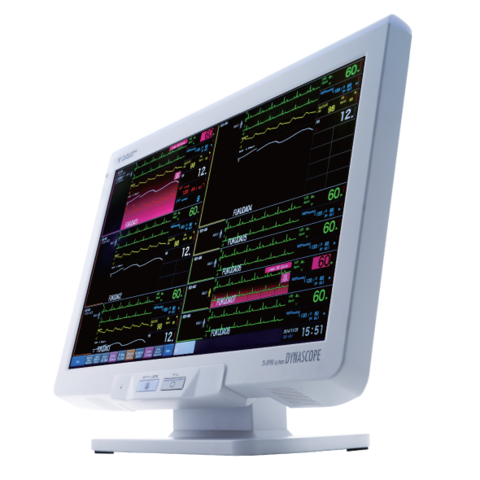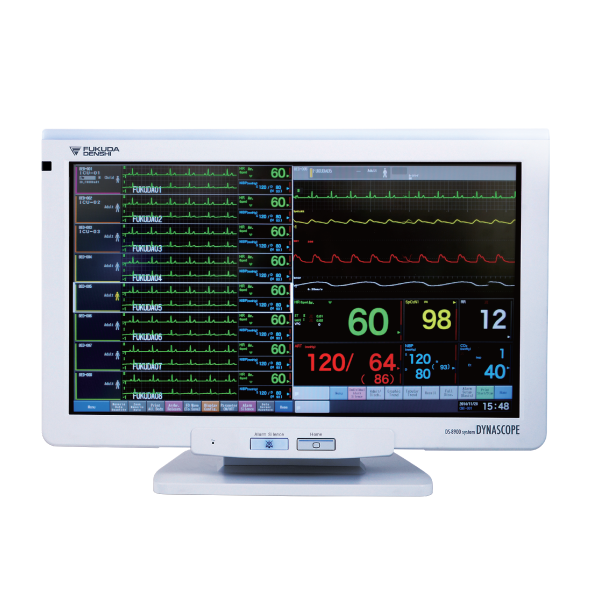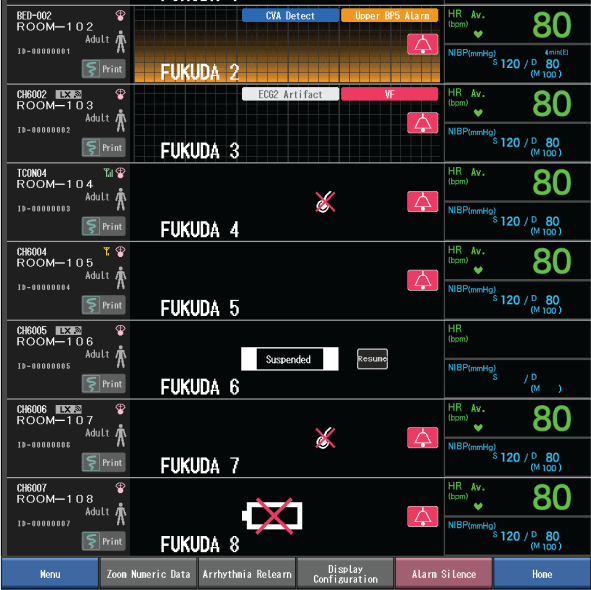 Central Monitor
DYNASCOPE DS-8900
Central Station Monitor, "DS-8900". With its 26 inch display and multi-display configuration, all the information can be reviewed in a blink of an eye. More powerful than its previous models. Thanks to its 26" screen, 32 beds can be displayed and with its latest technology, a maximum of 120 hours (5 days) of continuous waveforms and parameters can be recorded.
FEATURES
1920 × 1080 resolution, full colour 26 inch HD LCD screen
Monitor up to 32 patients on one screen
Recording of waveforms and parameters for up to 120 hours.
Customizable User keys.
Up to 8 teams nursing can be set.
Multiple alarms with a variety of lighting patterns.
Full disclosure waveform recording.
Easy interface, touch screen, user keys and remote control.
SPECS
Dimensions
650 (W) x 242 (D) x 467 (H) mm
Weight
Approx.18kg