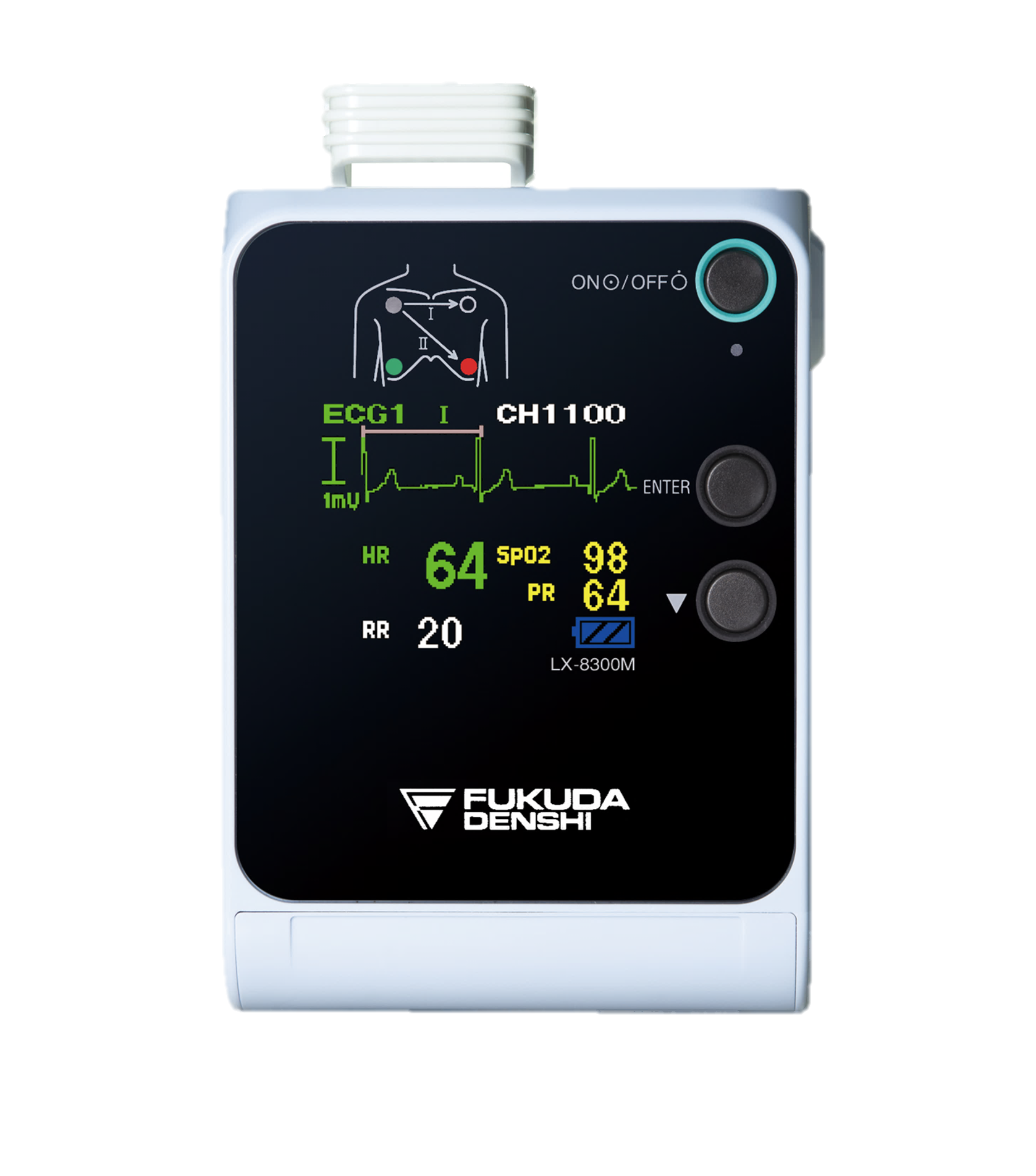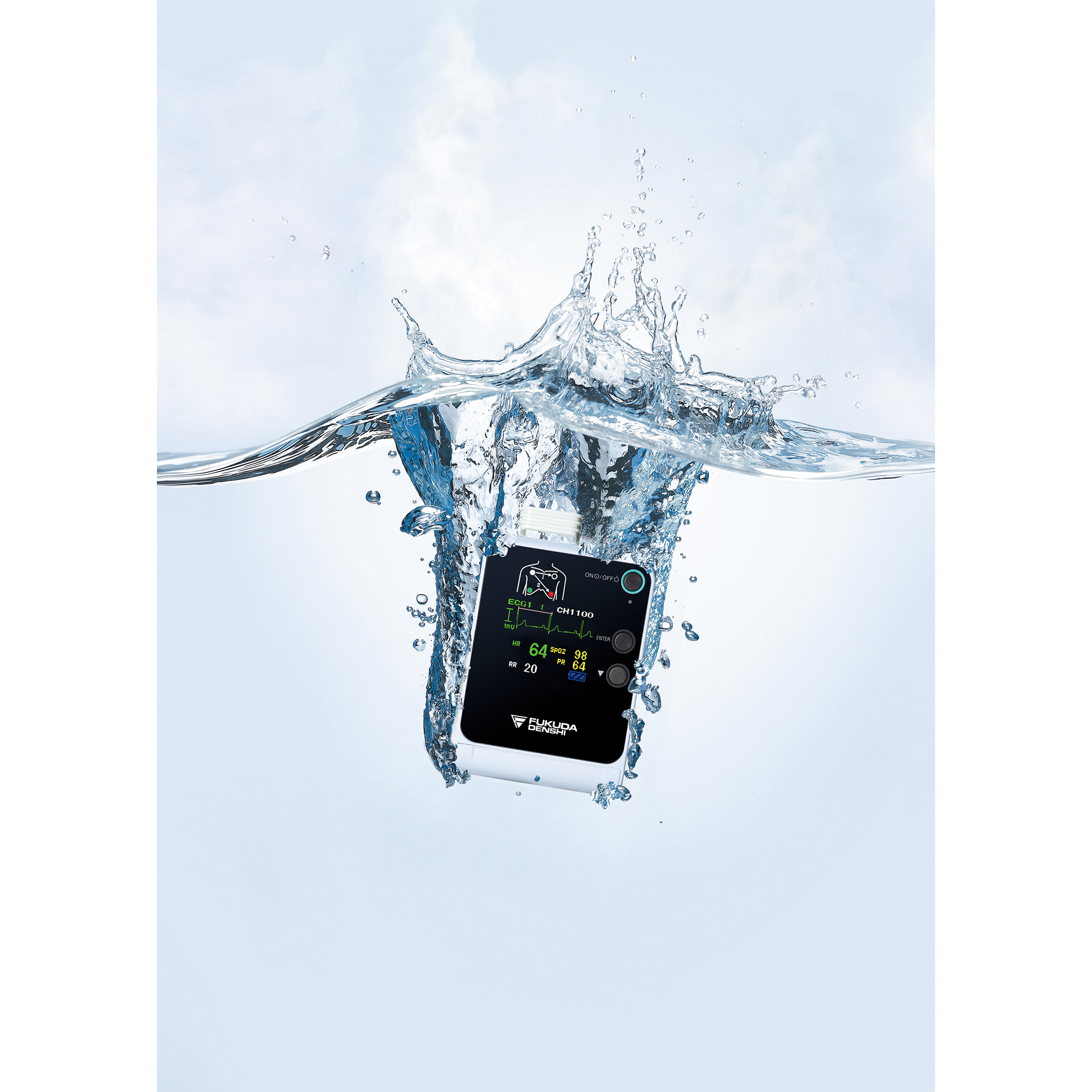 ECG, Respiration, and SpO2 Transmitter LX-8300M
The LX-8300 is a telemetry transmitter that can measure ECG, RESP, and SpO2 while being compact and lightweight. Each measurement indication is laid out efficiently in colors on the screen. It also supports the waterproof standard (IPX8), so you don't have to worry if it gets wet.
FEATURES
Compact shape of portability as lightweight as 190g (includes batteries).
IPX8 Waterproof compatible.
The color contrast of texts improves visibility of the screen layout.
The color indications on the screen include measurement values of Electrocardiogram, respiration, SpO2, PI (Perfusion Index).
Battery capacity indication in 3 levels.
2.5 (for US model) or 3.0 (for Europe type) consecutive days to be used under AA alkaline batteries.
Compatible with various SpO2 sensors.
SPECS
Dimensions
72.0 (W) x 102.0 (H) x 27.0 (D) mm
Weight
Approx. 190g (with battery)