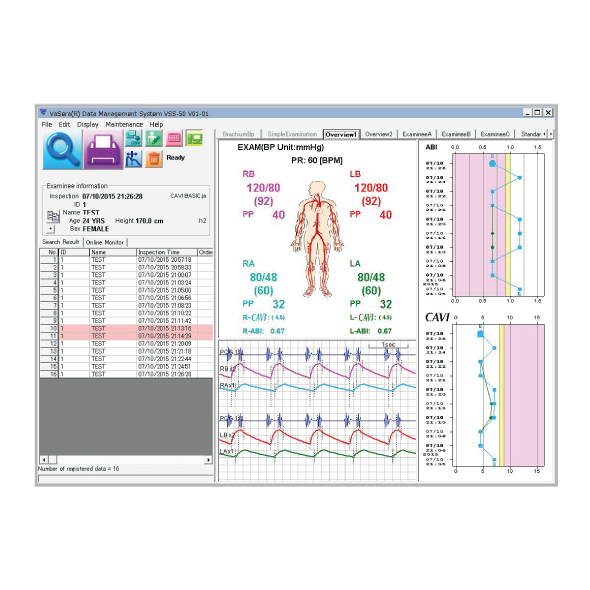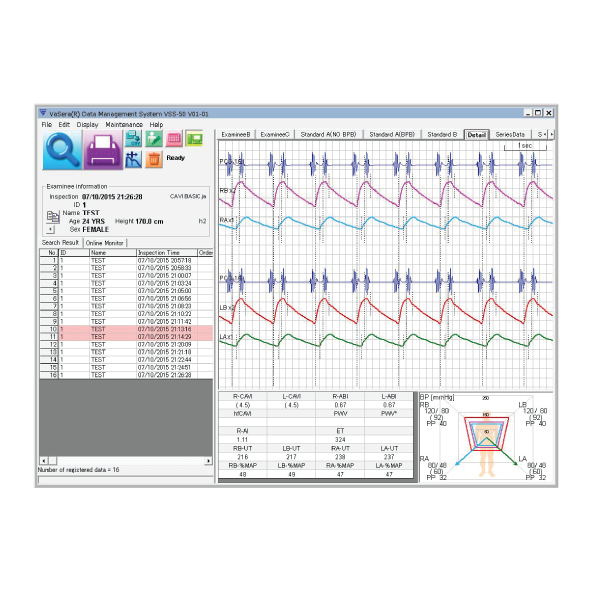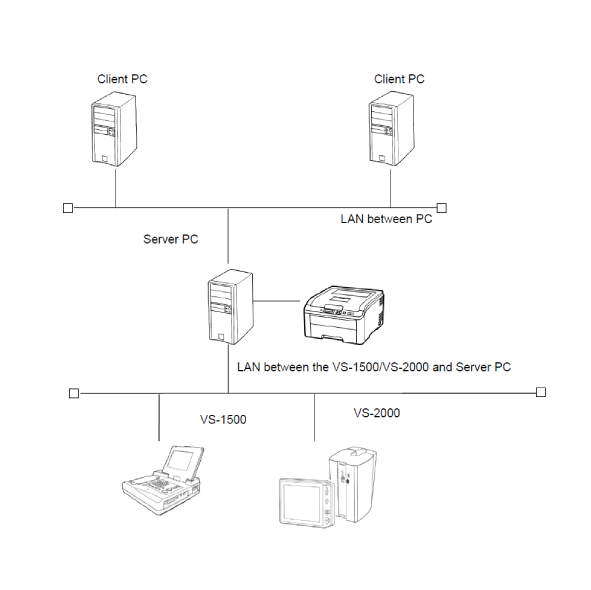 VSS-50
The VSS-50 data management software acquires, displays, prints, corrects, and manages the inspection data measured on the VaSera Series Sphygmomanometer and Sphygmograph.
FEATURES
Data management can be performed for numeric data as well as waveform data (inspection data).
The VSS-50 system can be operated on up to
10 PCs. The data managed by one PC (Server) can be displayed on, or printed from other computers (Client).
Inspection data that is stored on the IC card can be registered off-line.
Examinee information can be acquired from the host computer and used on the VaSera series Sphygmomanometer and Sphygmograph.
Inspection results can be output in JPEG / PDF graphic file format.
Examination data can be entered from the result output file of examination devices other than VaSera series.
All VSS-50 data can be printed out or exported as a CSV file.
HARDWARE REQUIREMENT
OS
Windows7 (Home Premium / Professional /
Ultimate) 32 / 64bit
Windows 8.1 32 / 64bit
Windows 8.1 pro 32 / 64bit
CPU
Comply with the recommended system requirements of OS.
Memory
Comply with the recommended system requirements of OS.
Resolution
1024 x 768 resolution or higher
High Color (16bit) or higher
HDD (Disk Space)
Application 180MB, Data 10GB (100 thousand data)
CD-ROM Drive
Required for Installing the VSS-50, VSS-3.
PCMCIA or USB connection
Required for using the CF card reader / writer.
USB port
Required to use the Software Protector (CodeMeter).
LAN
Required for on-line registration of inspection data.