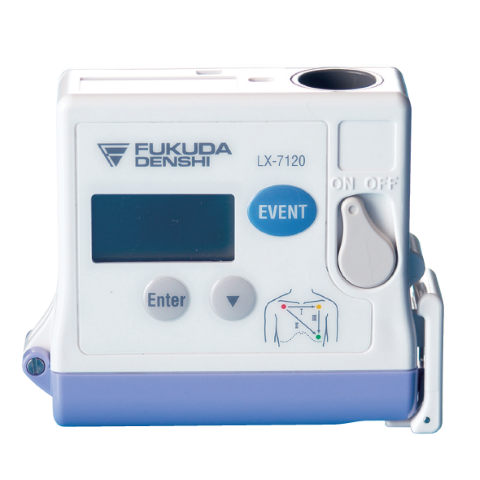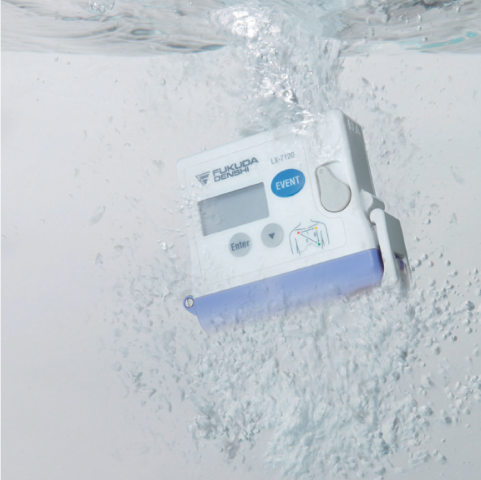 Digital Transmitter LX-7120
The LX-7120 is a compact and waterproof transmitter used to monitor electrocardiogram and respiratory waveforms.
Central Telemetry Receiver: LW-7080
FEATURES
Transmits two channels of ECG plus respiration in digital format.
Unique channel number transmission prevents interference from another transmitter.
Measurement values and waveforms can be displayed via the display.
Lightweight and compact
A single AA battery provides continuous operation for over 7 days.
Water resistant
SPECS
Dimensions
60.6(W) × 60(H) × 20.6(D)mm
Weight
Approximately 85g (battery included).